ASPM AERO Manual
From ASPMHelp
Overview
The AERO module of ASPM provides links to the NAS AERO and Facility AERO reports. These are dashboard style reports primarily intended for providing a next day overview of Core airport performance.
ASPM AERO data can be viewed on the FAA Operations & Performance Data Web site.
For a complete overview of the ASPM system, see Aviation System Performance Metrics (ASPM).

Display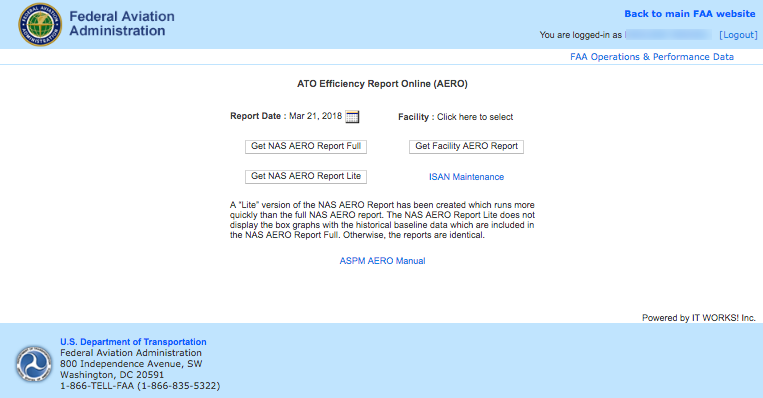 The interface allows the user to select a date by clicking on the calendar. For the NAS AERO, the user has the choice of the NAS AERO Report Full or the NAS AERO Report Lite. The Lite version runs more quickly and does not include the individual box graphs for each metric and facility. Otherwise the Full and Lite versions are identical.
For the Facility AERO, the user must select a date and a facility.
Definitions of Variables
For more information about these topics, please see Definitions of Variables for this system.